Looking for Superdown reviews for 2023? Keep reading.
Superdown is a cool and trendy brand that offers many affordable pieces. If you want to dress like an influencer, then you have to check out the must-have Superdown pieces below.
17 Amazing Superdown-Inspired Outfits
1. High waisted denim
High waisted denim is a must-have in your wardrobe. It's a cool girl staple that you can pair with any look. Throw on your oversized graphic tee, crop top or bodysuit with a pair of high waisted, distressed denim pants or shorts and you are sure to look like your favorite Instagram influencer.
---
2. Mini dress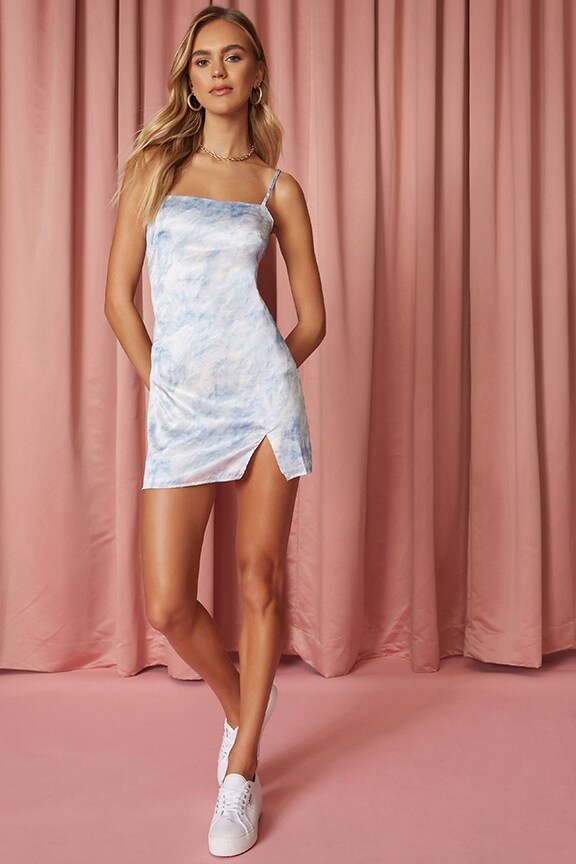 A mini dress is the easiest way to dress like an influencer because it's just one piece you need to put on and you automatically look like you tried really hard. Styling is key when it comes to mini dresses. Pair it with a classic white sneaker for a casual, effortless vibe, or put on your strappy heels for a night on the town. You can dress up or down a mini dress depending on how you style it, so you can get a lot of use out of the same dress.
---
3. Cut out dress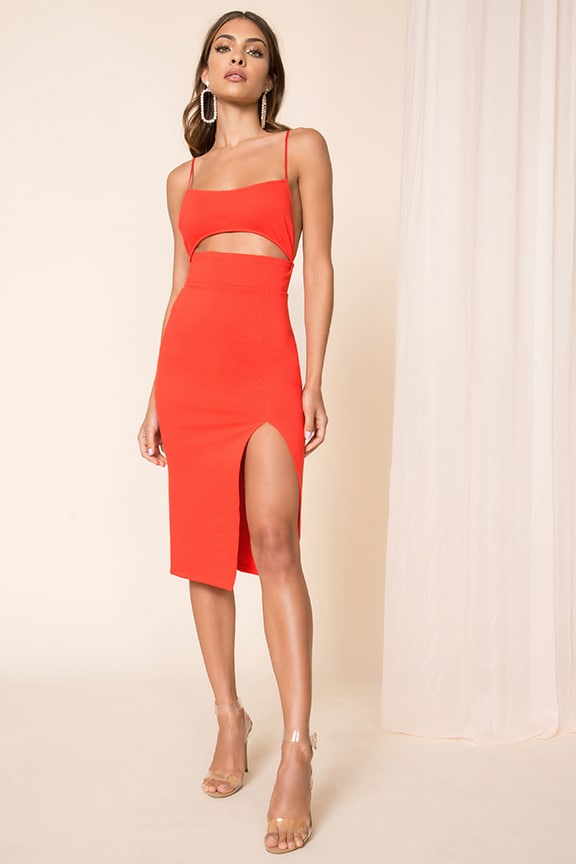 Cut out dresses like this one speak volumes. This is a sexy and stylish dress that shows off all your curves. Bold colors are also a fun way to make a statement. Pair this look with tan skin and bronzey makeup, a statement earring, and some clear heels, and a stranger might just come up to you and ask what your Instagram handle is.
---
4. Bodysuit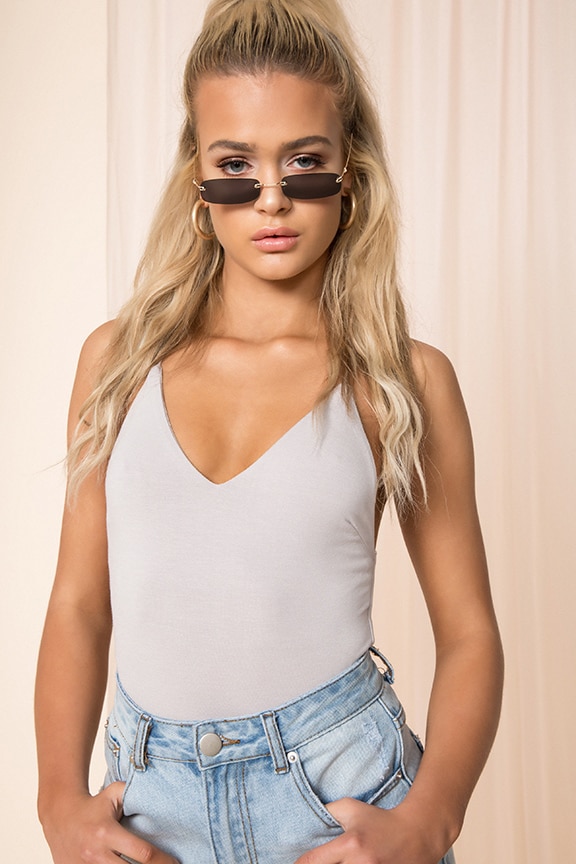 A bodysuit is as necessary to have in your wardrobe as a plain white tee is. Not only does it go with everything, but it is also sleek and polished looking. You can style the same bodysuit in 10+ different ways. You can wear it with jeans, shorts, skirts, add different jackets on top, etc. You will find multiple bodysuits in every influencers closet, so make sure you stock your closet with a few.
---
5. Statement blouse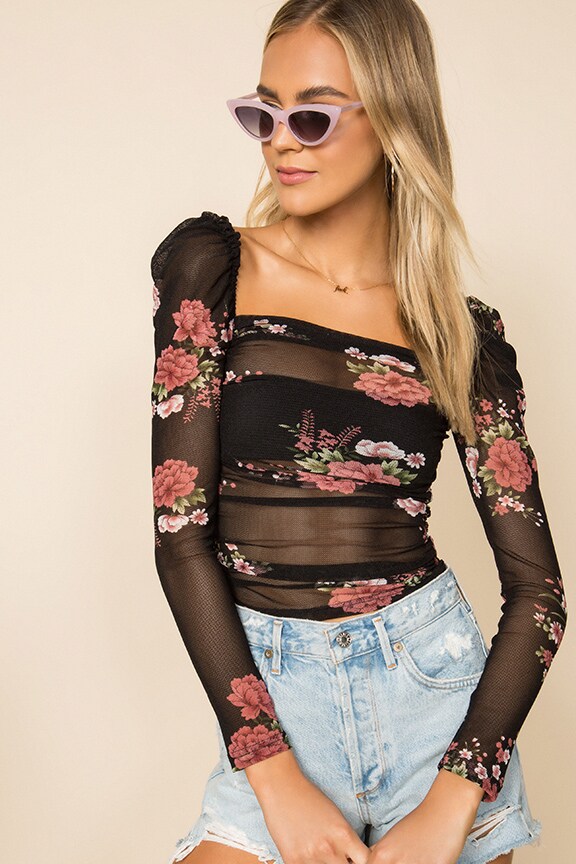 Statement blouses are here to stay! Not only can they be super feminine and girly, but they are also bold and trendy at the same time. When you wear a statement top like this puff sleeve top, you can keep it super simple on the bottom. Jeans, black denim, or a denim skirt are all good options. You don't want your top and bottom to be competing with each other, so let the statement top be the one that shines.
---
6. Matching activewear set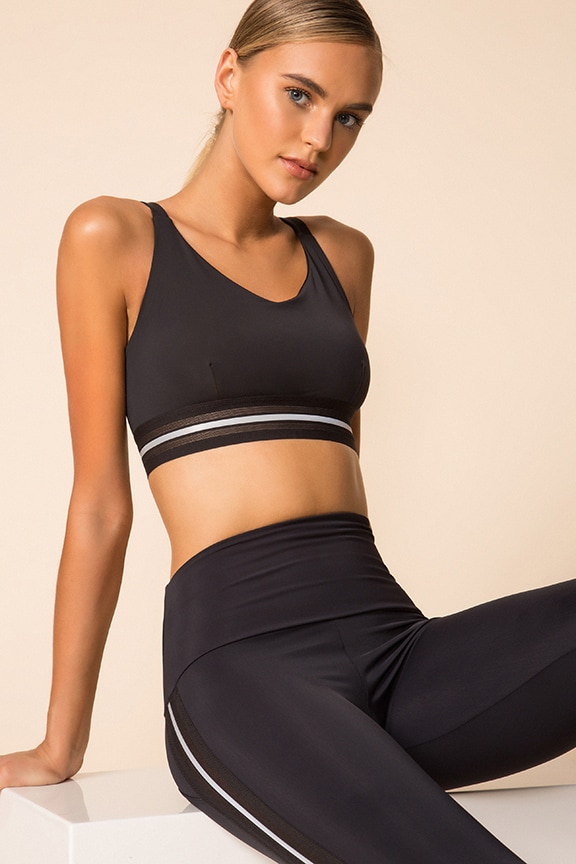 Shop activewear + loungewear here
Regardless if you go to the gym or not, a matching activewear set is a must-have in your closet. If you are running around town on errands, doing a group workout class or chasing your kids around all day, then you deserve to own a fun matching set. And trust me- new, fun workout clothes give you plenty of motivation to hit the gym!
---
7. Leather skirt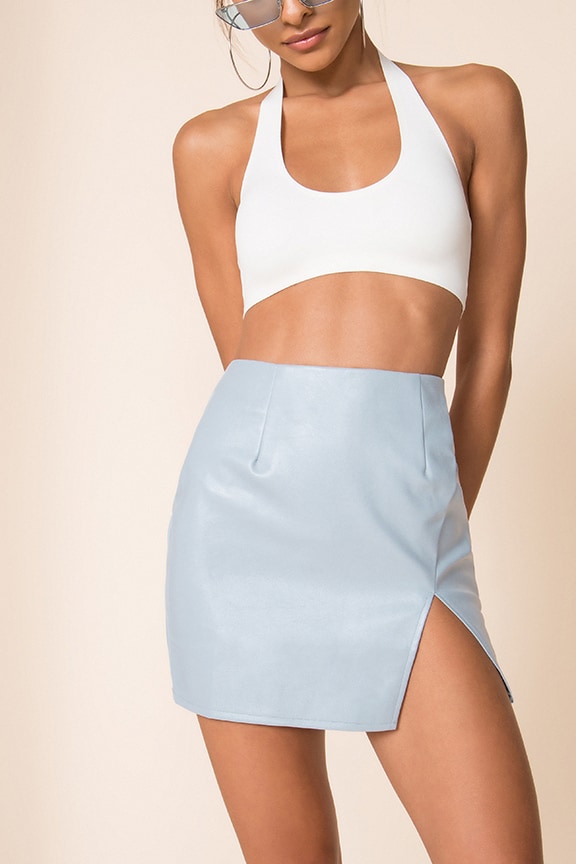 Leather has always been a cool girl staple, so a leather skirt for summertime is a sure way to make a statement. This pale blue skirt with the side slit is the perfect way to add leather to your summer wardrobe. Pair it with a tank bodysuit, a denim jacket draped over your shoulders, and your favorite pair of white sneakers to style this skirt in a casual and trendy way.
---
8. Bikini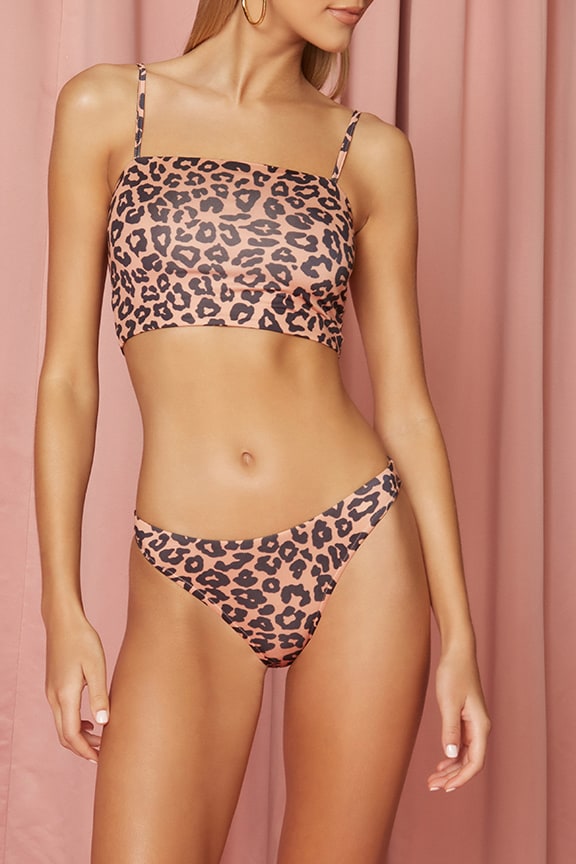 You know that every influencer you follow goes on luxurious vacations with extensive beach looks. If your only summer plans include hitting up a local pool, you can still do that in style. Grab this leopard print bikini and throw on your favorite shades, gold hoops, and slides and you are perfectly styled for a fun day in the sun.
---
9. Romper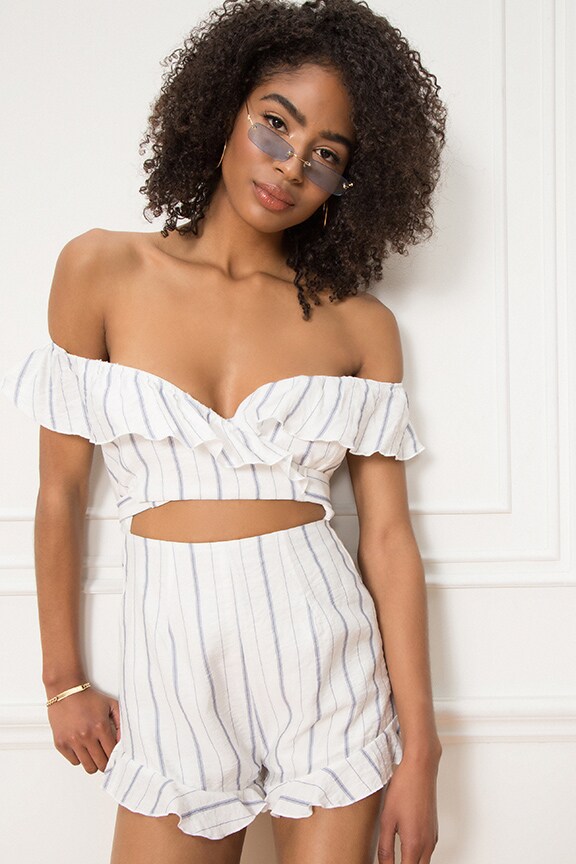 A romper is one of the easiest items to own in your wardrobe because it's one piece yet it looks like you took a lot of time to stop and style an amazing outfit. Rompers are the perfect outfit to wear to brunch with friends, out to dinner, or just a casual day around town. Dress a romper up or down by changing out your shoes and accessories.
---
10. Miniskirt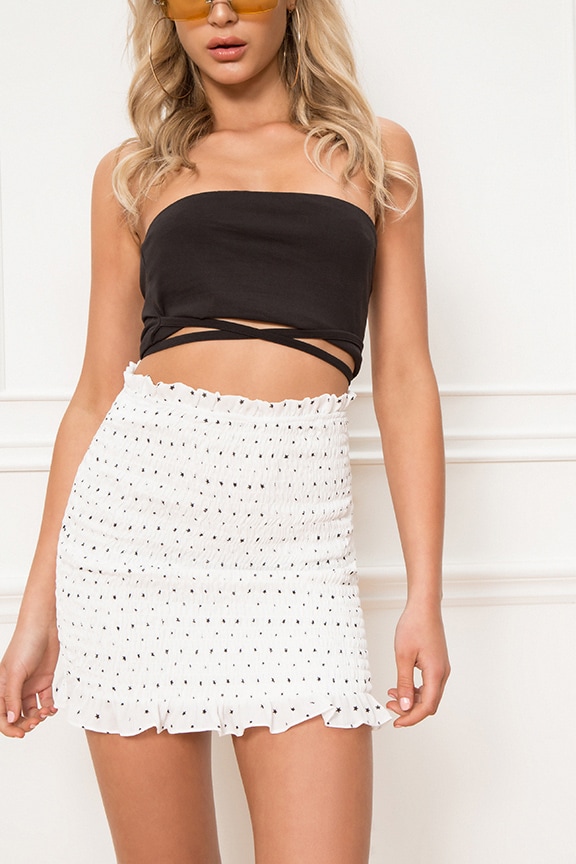 Mini skirts are a must-have for all the girly girls out there. They are cute and flouncy and if you have a girls trip coming up, you must pack this with you!
---
11. Tie-front top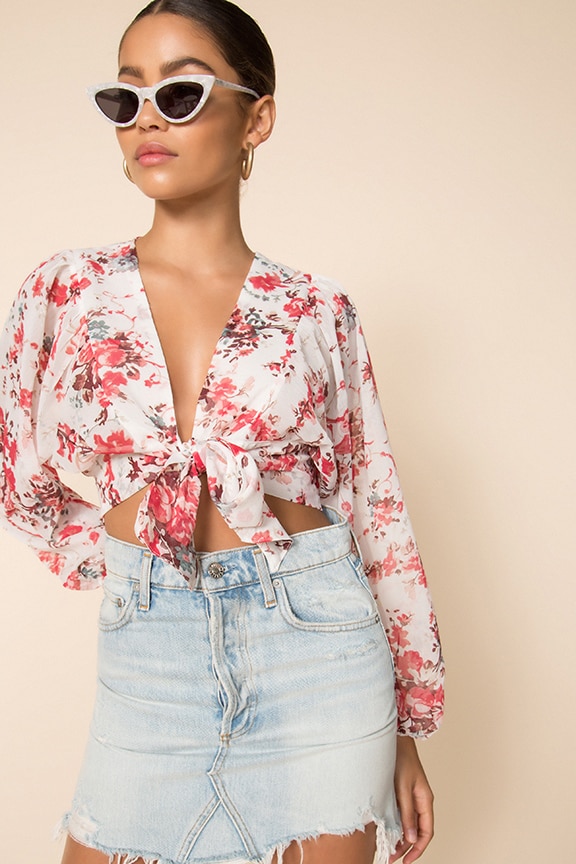 Tie-front tops are so unique and beautiful. I love how the above outfit is styled. Mixing florals, denim, and a funky pair of sunnies is always an influencer approved look.
---
12. Crossbody Bag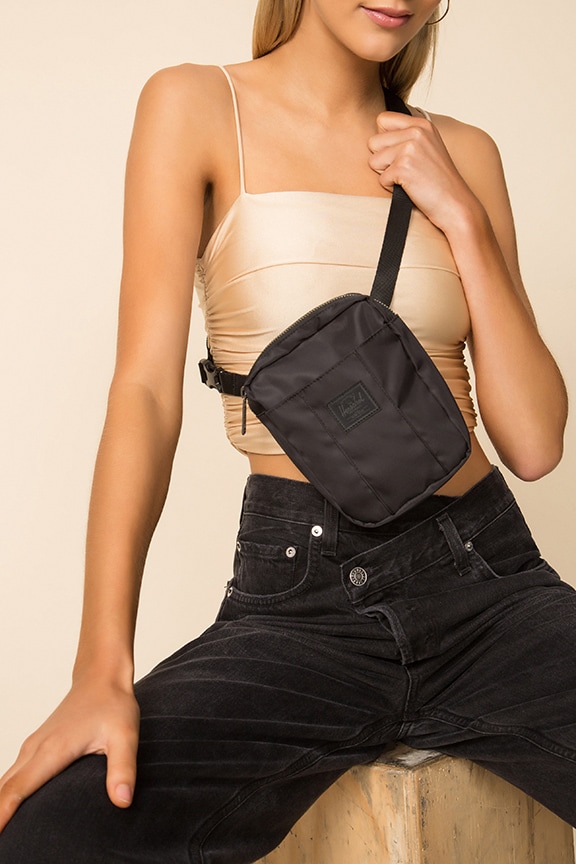 This trend is still on the new side, and some people love it or hate it. Let me tell you, this is definitely a trend that influencers have hopped on board with. This crossbody bag look is more of a stylish trend than a practical one, but it's still a fun one to try out.
---
13. Matching Sets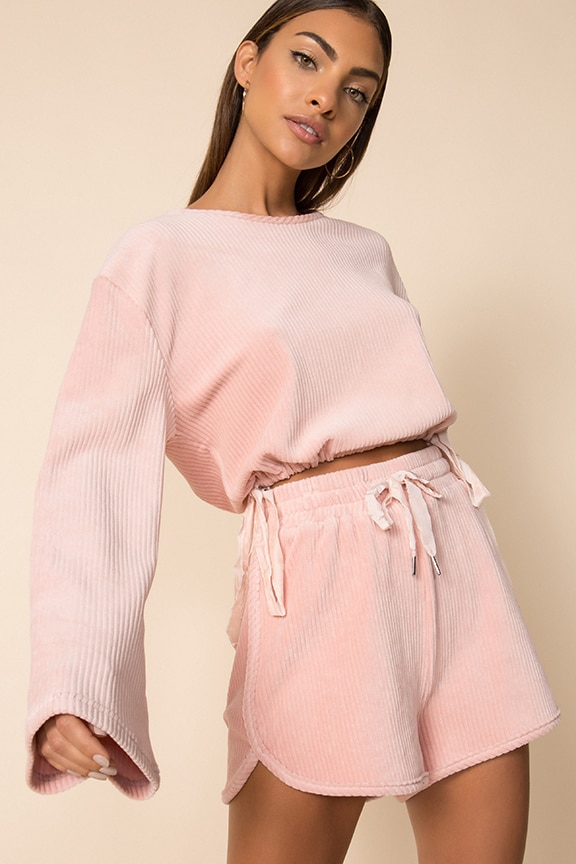 Matching sets are like glorified pajamas but they acceptable to wear in public! There are so many versions of matching sets on the market, but this pink corduroy one is one of the cutest that I have seen.
---
14. Seamless Cami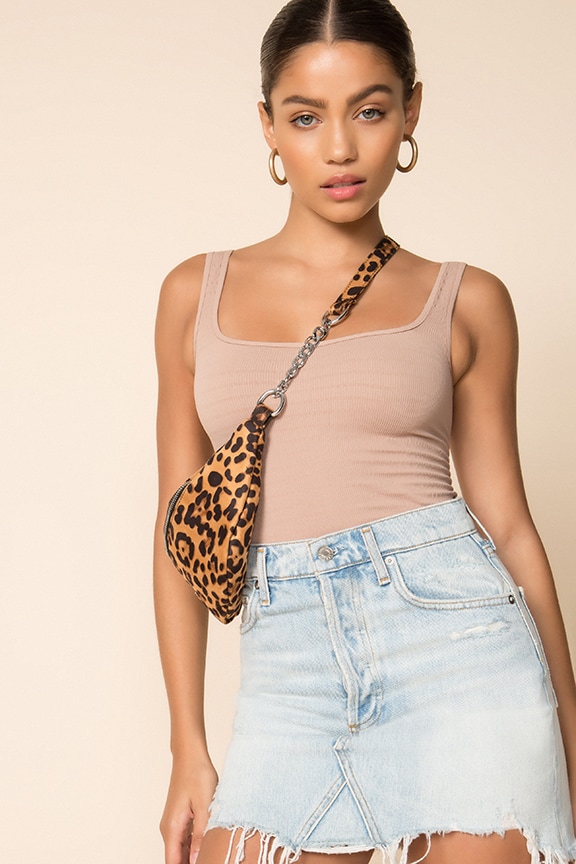 A seamless cami is about as basic as a plain white tee, but it's always a staple in every influencers closet. You can pair a seamless cami with anything on the bottom, and you will look casual, cute, and put together.
---
15. Jogger Pants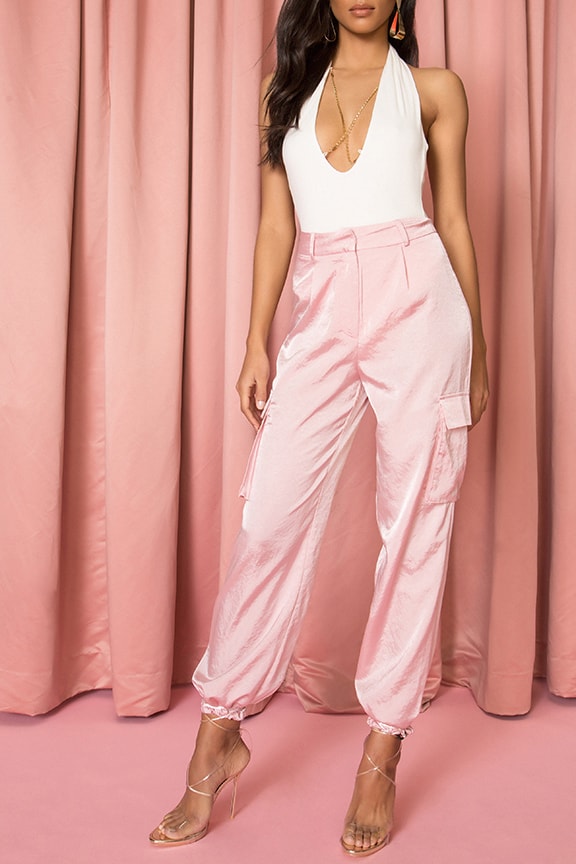 Joggers are known for being casual sweatpants, but I love Superdown's take on these dressed up joggers. This look is the ultimate cool-girl vibe. This would be such a fun look for a birthday dinner or a girl's night out!
---
16. Hair accessories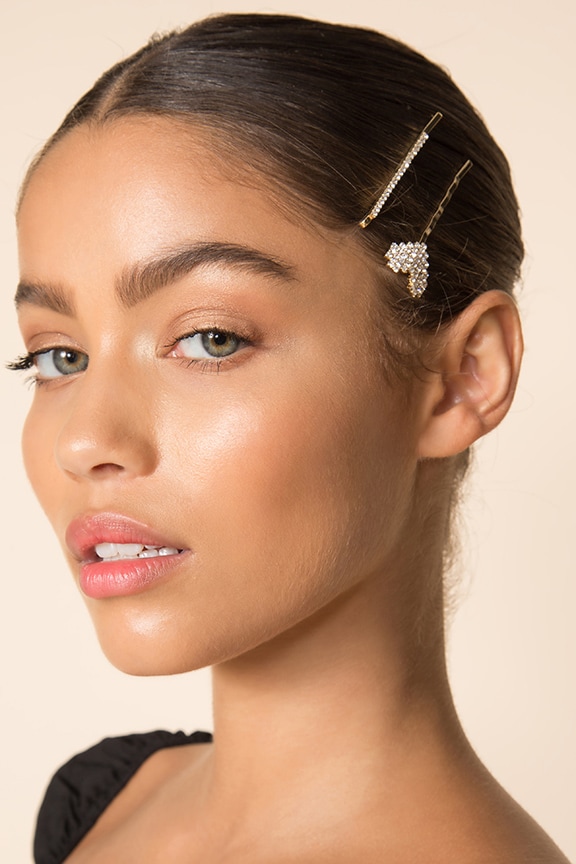 Don't forget about hair accessories when it comes to dressing like an influencer. Influencers are always styled from head to toe, so if your outfit is lacking something it is probably a fun hair clip or accessory.
---
17. Bomber Jacket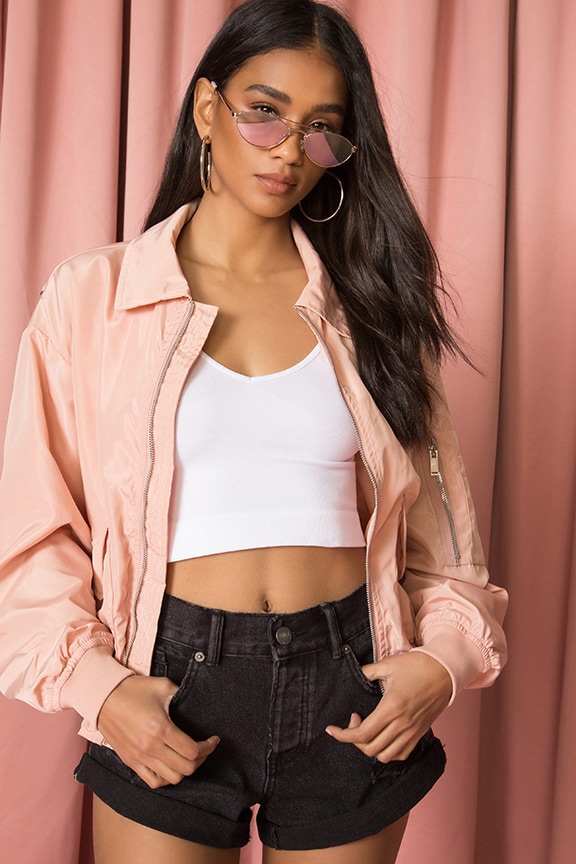 A bomber jacket is a lightweight jacket that instantly makes any plain jean and tee outfit look 10x more styled. A bomber jacket is light enough to keep you warm on a chilly summer night.
---
Superdown Review: 5 Out of 5 Stars!
Hopefully, these style tips have given you enough inspiration to start dressing like an influencer! Superdown is always updating its website with the newest and trendiest clothing and accessories, so check back with them frequently to see what's in style. Superdown is also sold on Revolve if you prefer shopping there. Also, follow me on Instagram if you want more tips and tricks on how to dress like an influencer.