Looking for Marleylilly reviews for 2023?
Perfect, because I'll show you 20 amazing gift ideas in this post. Let's jump in:
So, shopping for gifts can be very challenging at times. If there's ever one place to check out for personalized gifts, it's Marleylilly.
Marleylilly needs to be on your radar for gift ideas! It's a monogrammed, personalized gift boutique featuring products like clothing, gifts, accessories, jewelry, and much more. The best part about Marleylilly is that EVERYTHING can be monogrammed with your initials, and every product can be made unique.
You can find a gift here for anyone, including yourself! I've compiled a list of 20 items that I think are the best gift options from Marleylilly's website. Of course, there is so much more, so be sure to check out their website, too!
Steal These 20 Amazing Gift Ideas from Our Marleylilly Review
1. Monogrammed Shorties Sleep Set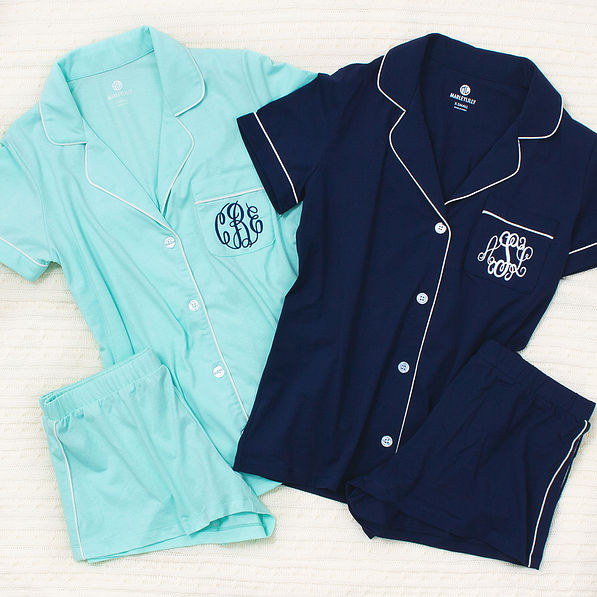 The coziest gift ever! Gift these cozy pajamas to your group of girlfriends for a girls-night-in or twin with your bestie with accented colors. This PJ set is perfect for your bridal party because you can personalize each item with everyone's initials!  Cozy and stylish, these pajamas will not disappoint.
2. Personalized Cooler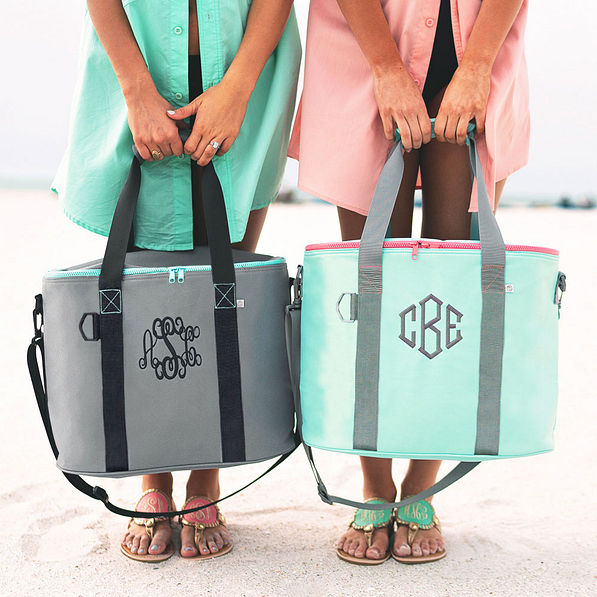 Whether you're hitting the beach, setting up a picnic, or going to the pool with some friends, this personalized insulated cooler bag is a must-have for any summer event. These bags are fairly big and have many compartments to keep you organized, what more could you want? Get one for yourself and your friend to match!
3. Monogrammed Baseball Hat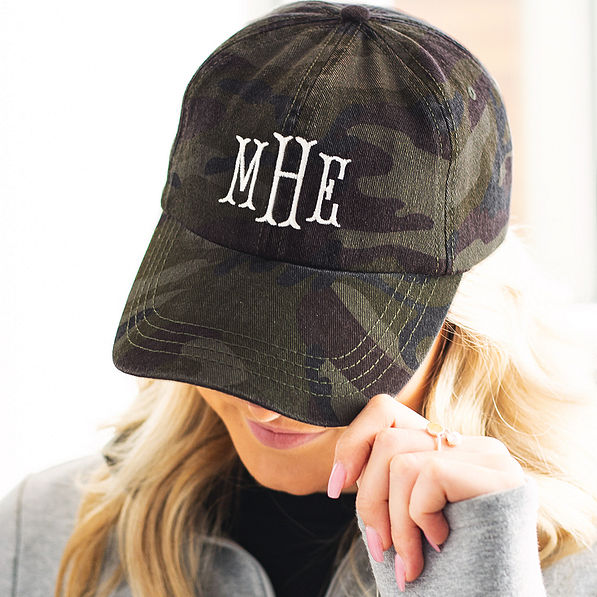 A monogrammed baseball hat is the perfect topper for any outfit and a perfect "most-used" gift for your bestie. With a variety of colors, patterns, and fonts to choose from, you can make it exactly how you want it to look. These monogrammed hats are also a cute keepsake for your bridal party, unifying teammates and sorority sister loyalty. You can add names and colors that match the theme of the wedding, the team's colors, and sorority colors perfectly!
4. Monogrammed Leopard Sun Hat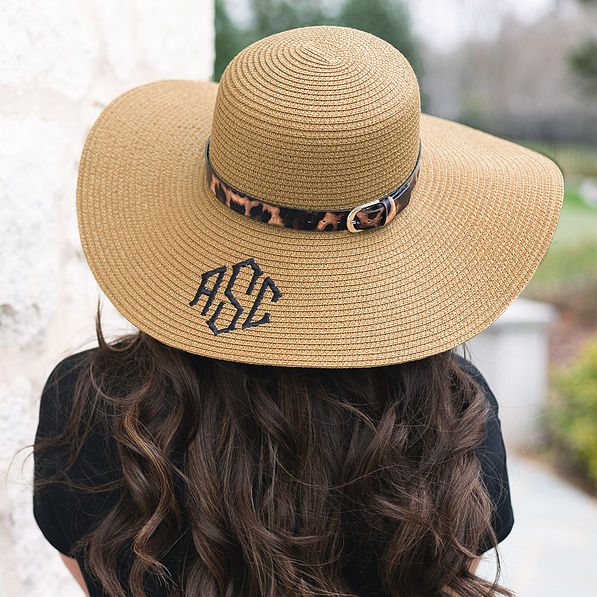 Now, this is a summer gift you can't pass up. This leopard sun hat adds a little bit of wildness to your wardrobe and will definitely turn heads down the street. Luckily, the leopard has been trending so much lately and whether your bestie has an all-out leopard-loving style or just wants a pop of animal print accents, this hat is ready to fit the bill. An easy way to lightly protect yourself from the sun. . . in style.
5. Monogrammed Embroidered Sandals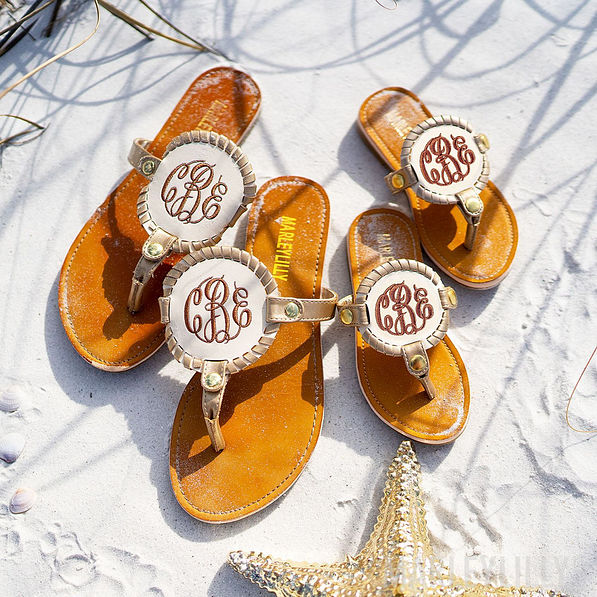 The ultimate travel footwear acts as the perfect gift for so many people! The embroidered sandal set comes with your initials and a choice of over 30 thread colors. They are the perfect gift for a summer bridal party and summer birthdays while also expanding your warm-weather wardrobe! You'll slip your toes into sleek summer fashion for years!
6. Monogrammed Confetti Weekender
Shop confetti weekender bag here
For your summer vacay essentials, a stylish weekend bag is a must. You could fit most of these summer gifts into this weekender, too! It's perfect for a weekend away with the girls and is a great personalized gift for a friend or graduate as they take on their new adventures.
7. Monogrammed Leopard Tote Bag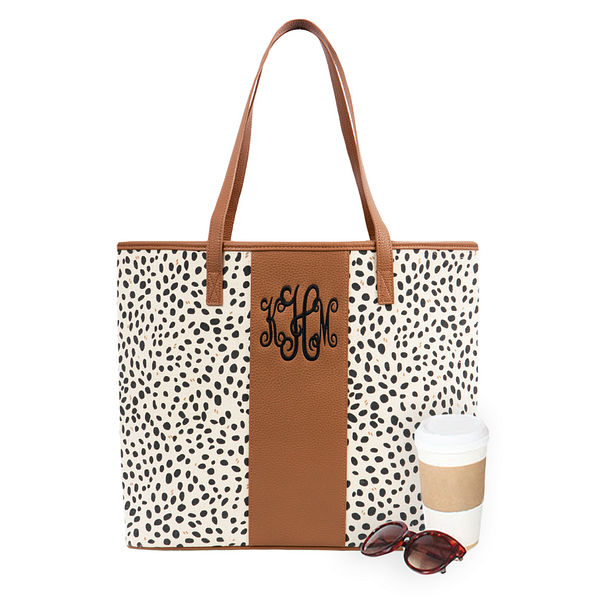 Now, this is a gift for all the leopard lovers out there. Durable, light-weight, and spacious – what more could you want out of a bag?! This leopard tote bag is perfect for someone who is always on the go and isn't afraid of being noticed down the street. This print will call for many compliments, so get ready!
8. Monogrammed Cheyenne Purse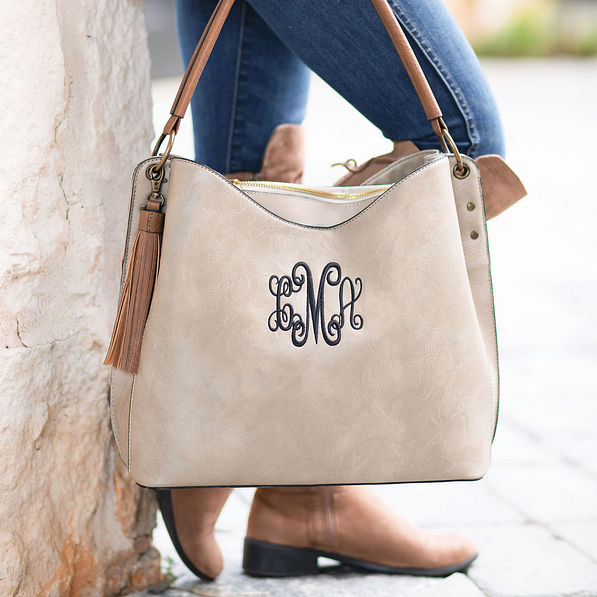 This two-toned shoulder bag is a must-have for your handbag collection. It's made of faux vegan leather and the detail of the antiqued gold hardware gives this whole bag its unique look. This gift is made for someone on-the-go, it acts as the perfect (and stylish) workbag and it has a unique style that you can't find anywhere else. Put your bestie's initials on the front to really make it personal!
9. Monogrammed Box Clutch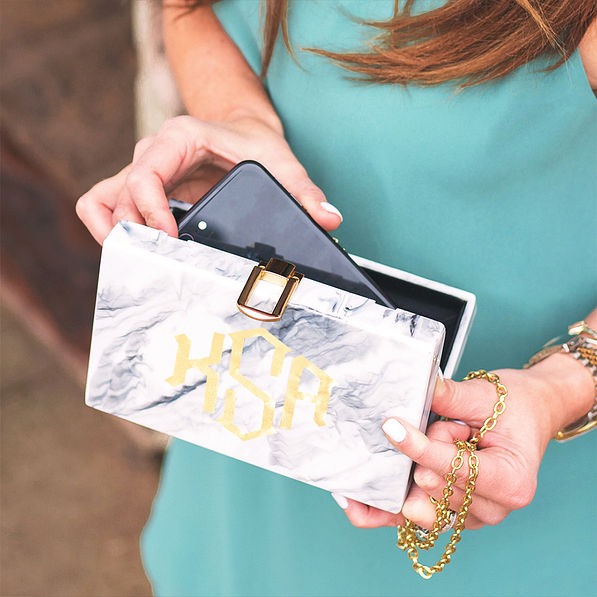 A sturdy, durable, and chic purse to add to any going-out look for a classy night out. This classic box clutch is hard to miss on any outfit. The gold accent on the marble background is what makes this box clutch so unique and classy. It will never go out of style for a night out, so get your bestie one ASAP!
10. Monogrammed Cosmetic Bag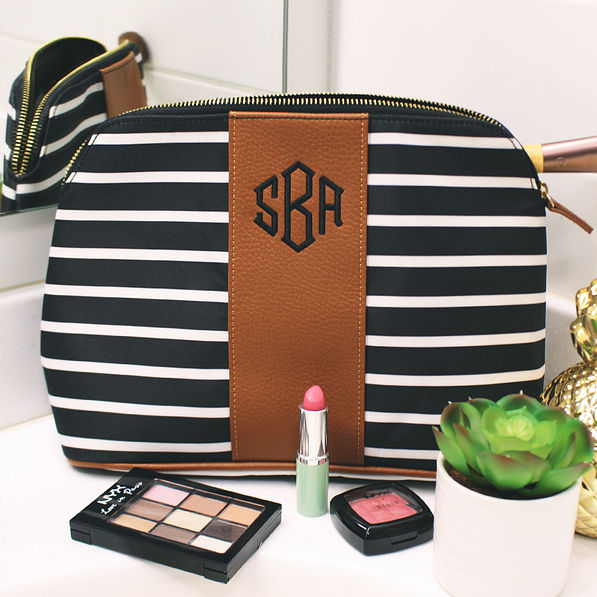 Get this gift for someone who travels a lot and let them travel in style! Made of genuine, durable leather, this cosmetic bag is perfect for carrying all your beauty must-haves on the go. This personalized, trendy bag is perfect for your friend or even a new bride for her wedding day! A girl can never go wrong with having too many cosmetic bags in her life.
11. Monogrammed Pave Ring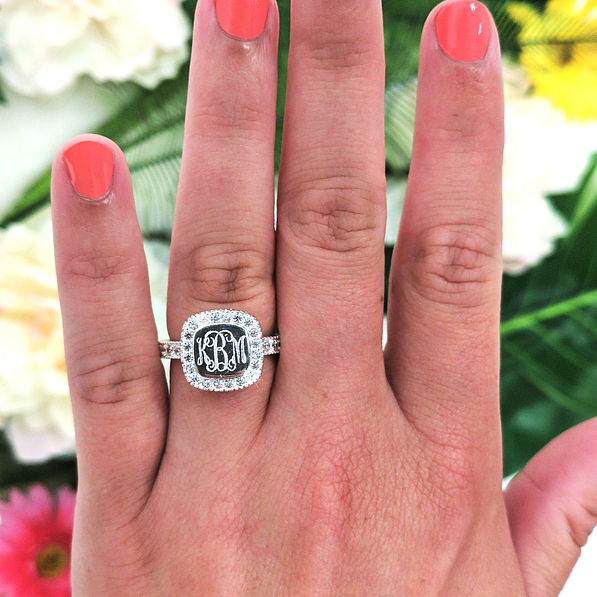 A fancier gift for a fancier occasion, this Monogrammed Pave Ring is the perfect gift to give someone who has been there through it all with you. It's a sterling silver ring with a rhinestone halo and band for extra sparkle and shine. Customize it by putting your bestie's initials on it and she'll keep this ring forever!
12. Monogrammed Delicate Disc Necklace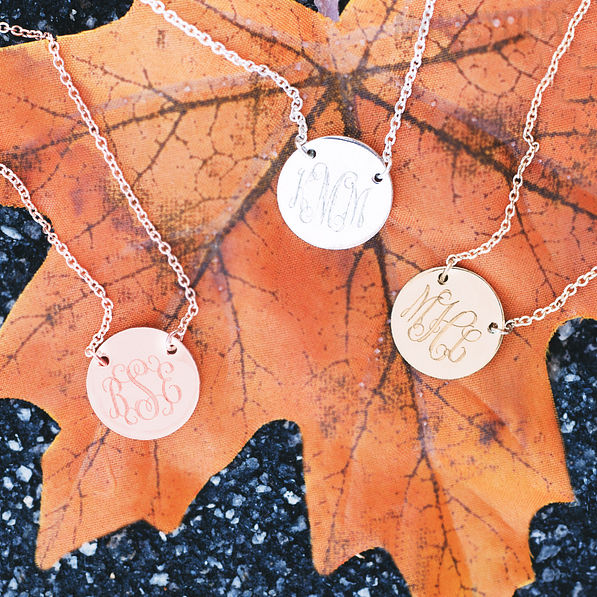 The Marleylilly necklace that everyone needs right now! A perfect gift for a best friend or a bridal party where everyone can match but can add their own personal touch to it by choosing the metal (rose gold, gold or silver) and personalizing the pendant with their initials. This disc necklace is delicate enough to wear for everyday occasions, but it can also add as a beautiful layering piece when dressing up your look a bit.
13. Monogrammed Ball Bracelet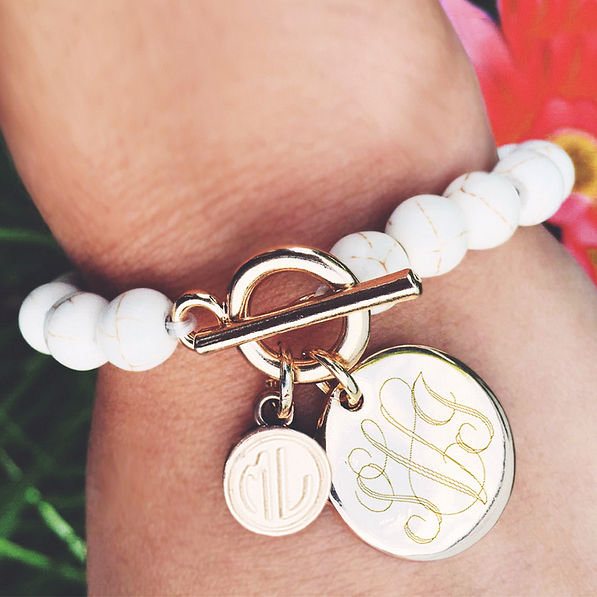 This monogrammed ball bracelet is the perfect gift for all the special women in your life! It's classy, fun, and trendy. This bracelet is perfect for casual days or a dressy night on the town! Stack it up with other bracelets/watches or leave it by itself for a more classic look. The initials can, of course, be someone's name, but with this bracelet, think about getting it for a group of three and initialing all three names on it for something special!
14. Monogrammed Disc Earrings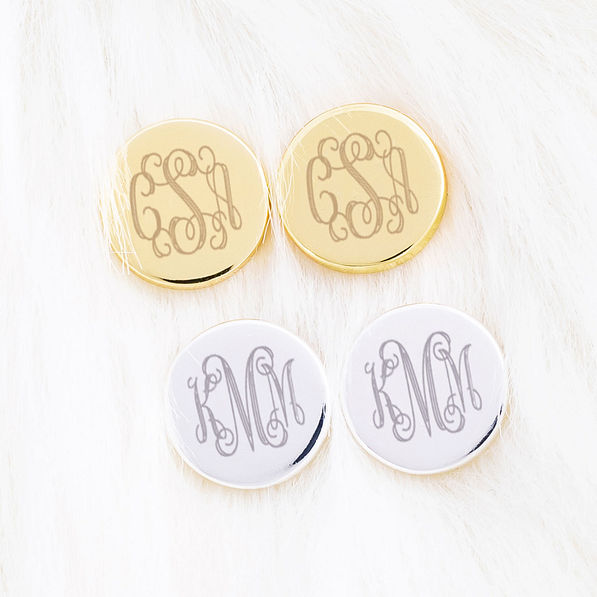 Simple, sweet, and delicate. These disc earrings are a staple for any jewelry collection and are perfect for everyday wear. Monogram your best friend's initials to the disc and she'll be wearing them everywhere she goes! They can be worn perfectly alone but also can be paired up with the matching monogrammed ball bracelet and necklace for the complete Marleylilly look.
15. Monogrammed Pearl Ring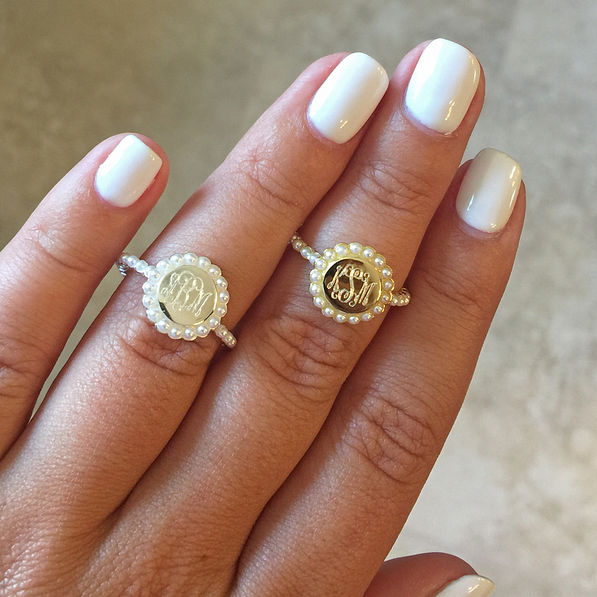 This beautiful pearl ring is a great addition to anyone's jewelry collection. With either a gold or silver-tone and pearl detailing, it makes for such an elegant look when paired with a nice dress and monogrammed clutch. Gift this ring to a special woman in your life who is as beautiful as this ring!
16. Monogrammed Signature Necklace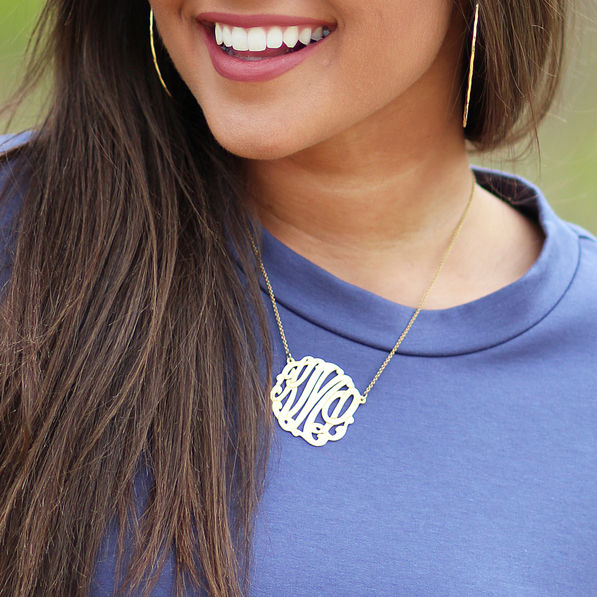 Shop monogrammed necklace here
Every girl needs the signature monogrammed Marleylilly necklace in their jewelry box. Handcrafted and hand-drawn, these necklaces truly are one of a kind. With a variety of customizations, you can make this gift exactly what your person is looking for (Gold, Sterling Silver, Rose Gold, length, etc.). This the perfect gift for someone very special to you.
17. Monogrammed Slim Can Koolie
Summer is right around the corner! These adorable, personalized slim can Koolies are the perfect gift for summertime. Keep any 12 oz skinny canned beverage cold for up to 12 hours and make it the perfect gift with your friend's monogram in the front and color of her choice. Cheers in style!
18. Monogrammed Long Sleeve Shirt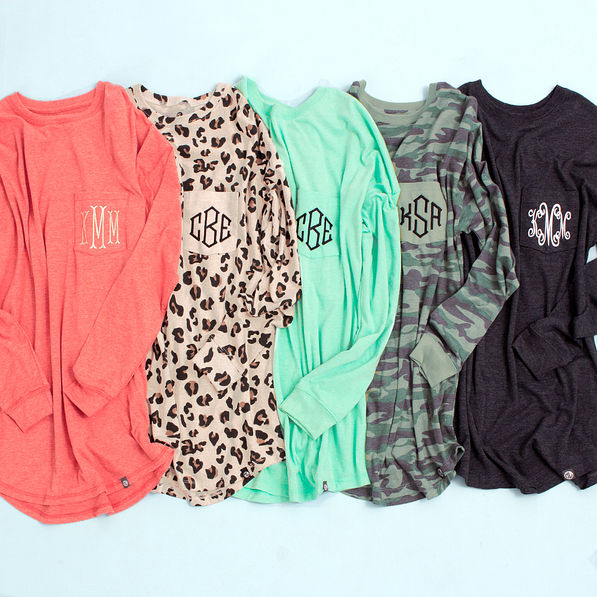 These long-sleeved shirts have the ability to be worn for any occasion! Paired with either leggings or skinny jeans, take this look with you on a hike, running errands around town, or even to sporting events/tailgates. The decorative chest pocket and an array of color choices become the perfect gift for sorority sisters, bridesmaids, and even family members!
19. Monogrammed Coffee Mug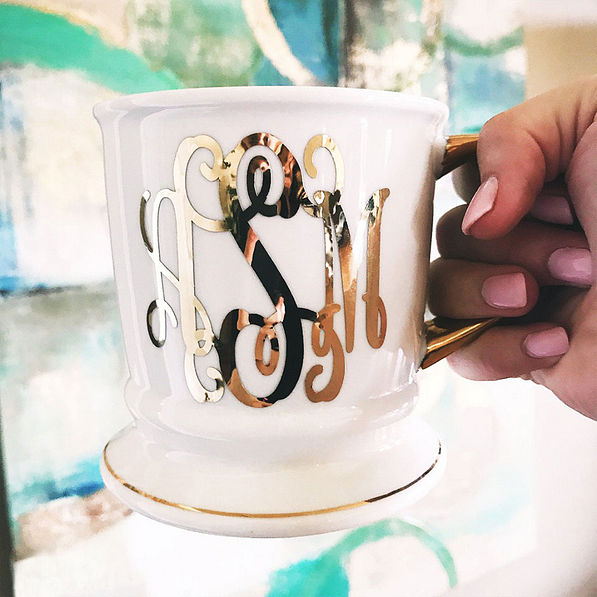 This will soon become your favorite coffee mug. The classic shape, style, and look with a beautiful gold accent trim makes a trendy mug for your morning beverage. This gift is perfect for all those coffee lovers out there and can be personalized to make each mug unique. You'll definitely want to add this mug to your gift list!
20. Monogrammed Confetti Key Ring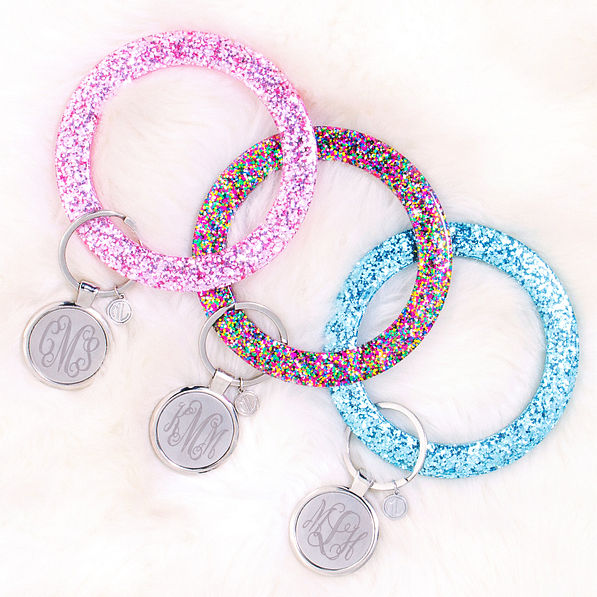 This monogrammed confetti key ring is a less intimate gift that will make just about anyone happy, especially those who can never find their keys! The multicolored, fun acrylic keychain is the perfect accessory to make sure you never lose your keys in your bag of abyss ever again! When in doubt, the key ring is the perfect "smaller item" gift.
---
There you have it! My list of the 20 best gift items from Marleylilly. Ranging from beachwear to jewelry, to clothing, and everything in between, Marleylilly has got your back the next time you're looking for a gift for someone you love.